Services & Rates : Granby CT
Swedish/Relaxation Massage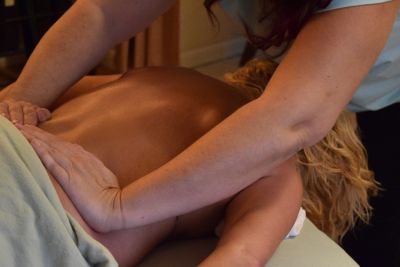 Swedish Massage is a very relaxing style of bodywork. It combines oils or lotion with an array of strokes such as rolling, kneading, and percussion to help the body improve its circulation. The benefits of this type of bodywork are wide-ranging and include relief from aches and pains, decreased stress levels in the body, enhanced mental clarity, and greater flexibility.
This massage triggers the relaxation response, allowing you to slow down and take a much needed respite from all the busyness of your life. A flowing, seamless massage that facilitates a mind-body connection.
Therapeutic Massage
There are several different modalities used in therapeutic massage in addition to deep tissue massage, such as: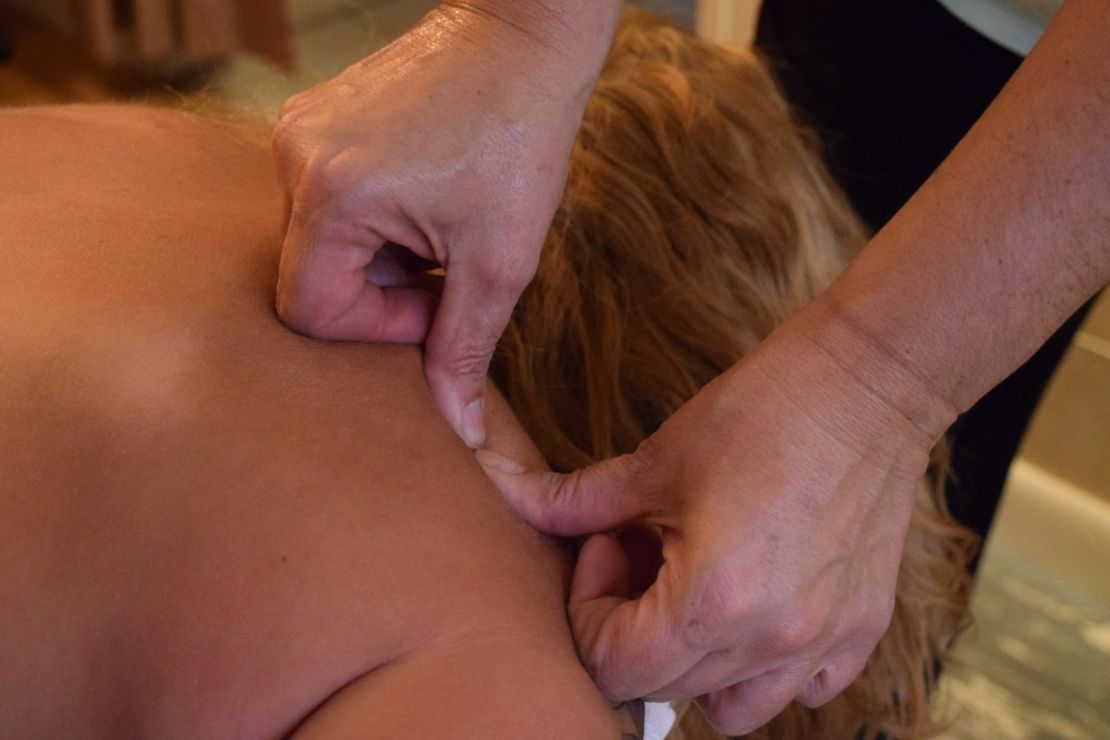 active isolated stretching
neuromuscular massage
muscle energy techniques
myofascial massage
sports massage
structural relief techniques
trigger point therapy
By using a combination of techniques, depending on what your body needs, specific problematic areas can be addressed such as:
rotator cuff
lower back
neck
sports injuries
post operative therapy
range of motion restriction
repetitive motion muscular fatigue
Deep Tissue Massage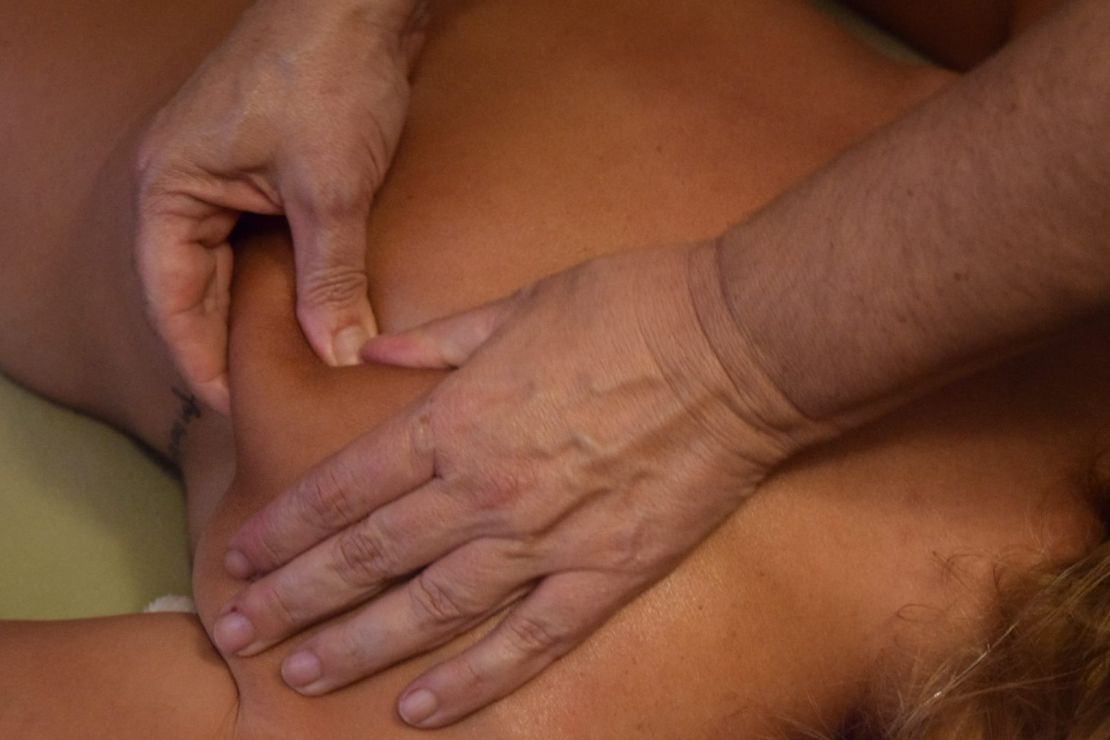 Massage focusing on deeper layers of muscles with the use of the forearm, elbow and deep finger pressure to release tension in the body through slow strokes. Deep Tissue Massage is a highly effective method for releasing chronic stress areas due to misalignment, repetitive motions, and past lingering injuries. Due to the nature of the deep tissue work, open communication during the session is crucial to make sure you don't get too uncomfortable.
May cause some soreness during and after massage, but you should feel better than ever within a day or two. Drinking plenty of water before and after will aid in the flushing of toxins and a quicker recovery.
Myofascial Release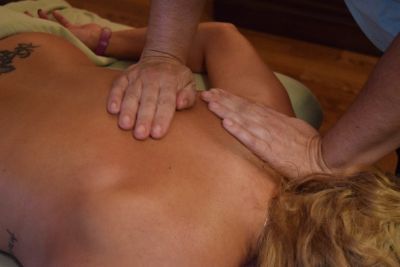 Myofascial release is a form of soft tissue therapy intended to eliminate pain, increase range of motion, and rebalance the entire body. It does this by using massage techniques to stretch the fascia and release the bonds that exist between the fascia, muscles and bones. Fascia is the connective tissue that connects and covers all muscles, organs, and skeletal structures of the body. Direct myofascial release is sometimes known as deep tissue work. Indirect release applies light pressure and gently stretches the fascia; this allows for increased blood circulation and relief from pain.
Cupping
What can cupping do for you?
The secret is the negative or reverse pressure. Unlike deep tissue massage that compresses, cupping lift, stretches and separates connective tissue, increases blood flow to the cupping area. Helps support healthy immune system, relieves common muscle aches, and assists in moving excess fluids, stagnation, and cellular debris from the the tissues.
5 minutes of cupping may be as effective as 30 minutes of deep tissue massage.
Hot Stone Therapy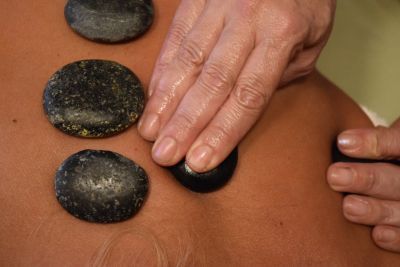 Hot stone massage is a specialty massage where the therapist uses smooth, heated stones as an extension of their own hands, or by placing them on the body. It deepens relaxation and promotes circulation in your muscles. Muscles that are heated with these stones release tension and stress much more deeply and quickly than with a traditional massage. The overall experience is very relaxing, nurturing, and rejuvenating.
Pregnancy Massage
Pregnancy Massage is a style of bodywork designed specifically for pregnant women. Pregnancy is a time when a woman's body endures tremendous stress due to dramatic physical and emotional changes. Using various techniques specially developed for the expecting mother, Pregnancy Massage helps release the pain and discomfort experienced throughout pregnancy. The benefits are profound, including emotional support, the relief of joint pain due to extra weight and postural imbalance, and improved breathing and relaxation.
Reflexology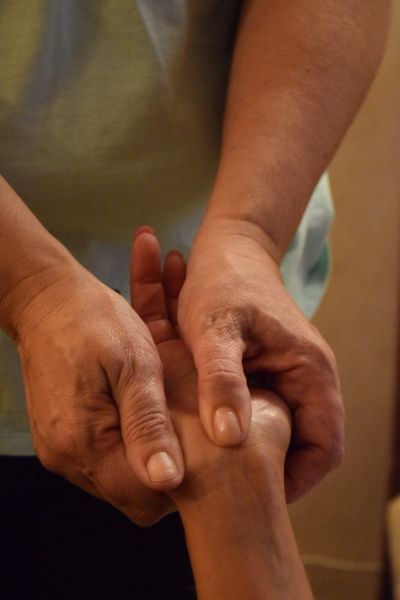 Reflexology is a type of bodywork that focuses on applying pressure to the specific nerve zones in your hands and feet. Unlike other massages that intend to mostly relieve tension in the hands and feet themselves, reflexology is a far more in-depth science that aims to harmonize your entire body. According to reflexology, every part of the human body is mapped into your hands and feet. Reflexology treatments have been found to be highly effective for conditions such as allergies, headaches, and depression.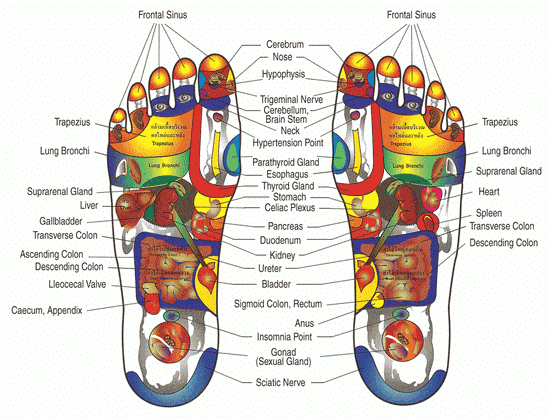 Reiki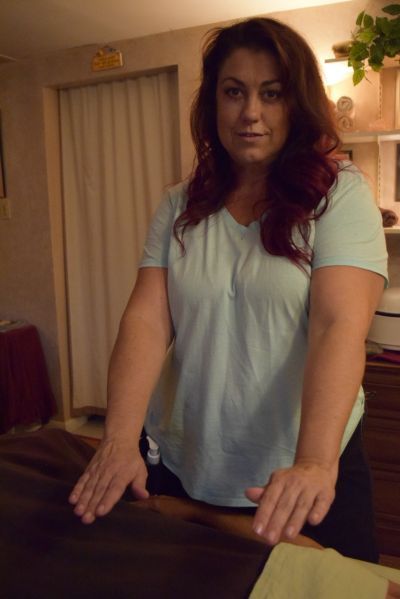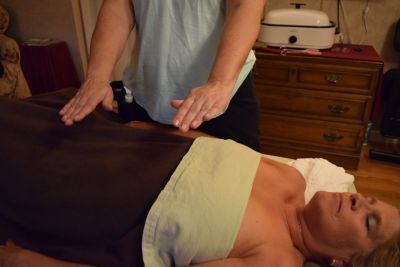 noun: reiki
a healing technique based on the principle that the therapist can channel energy into the patient by means of touch, to activate the natural healing processes of the patient's body and restore physical and emotional well-being.
Reiki is a Japanese form of energy work that cleanses and balances the energy system in the body. As a result, the body's natural self-healing mechanisms strengthen, helping to establish optimum health. During a session, I work directly with your energy field to remove blockages, detoxify your system, and restore your vital life force energy. Reiki utilizes a gentle laying on of hands to conduct the necessary energy force between us. The benefits of Reiki range from the release of habitual mental/emotional stress to alleviating chronic pain.
Thinkers Massage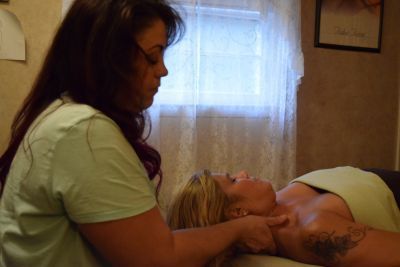 Benefits of neck massage includes release of muscles in the neck and shoulders, but it is also helpful for those who suffer from tension headaches, eye strain, migraines, sinusitis, and chronic neck pain .Concentrating on the head, neck, face and shoulders and using a combination of different techniques, this massage reduces the tension that so many of us hold in these areas.
Policies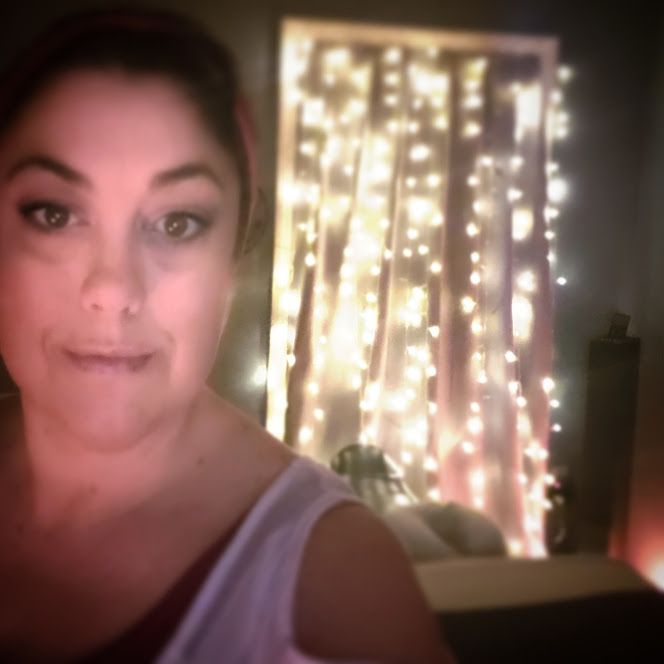 Arrive 10 minutes early
Please plan to arrive 10 minutes before your appointment time. This will give you time to use the restroom, check in, and get on the table. If you arrive late that time will be subtracted from your session, but you will be charged for the full session. Every effort will be made to give you as much time as possible, depending on the therapist's schedule.

Cancellation
As a courtesy to other clients and your therapist, please give 24 hours notice if you must cancel your appointment-or, send a friend or relative in your place.

Exceptions will be made for emergencies and illness.

Privacy & Security
We respect your privacy and are committed to its protection. We consider all information you give us to be confidential. We will not sell, rent, or otherwise disclose your information to any outside organization for solicitation purposes. We use the information we have received from you to help provide better service.

In addition, I always reserve the right to refuse service, especially where safety is in question.
I am a non sexual licensed massage therapist.