Specials
Gift Certificate Special
---
---
---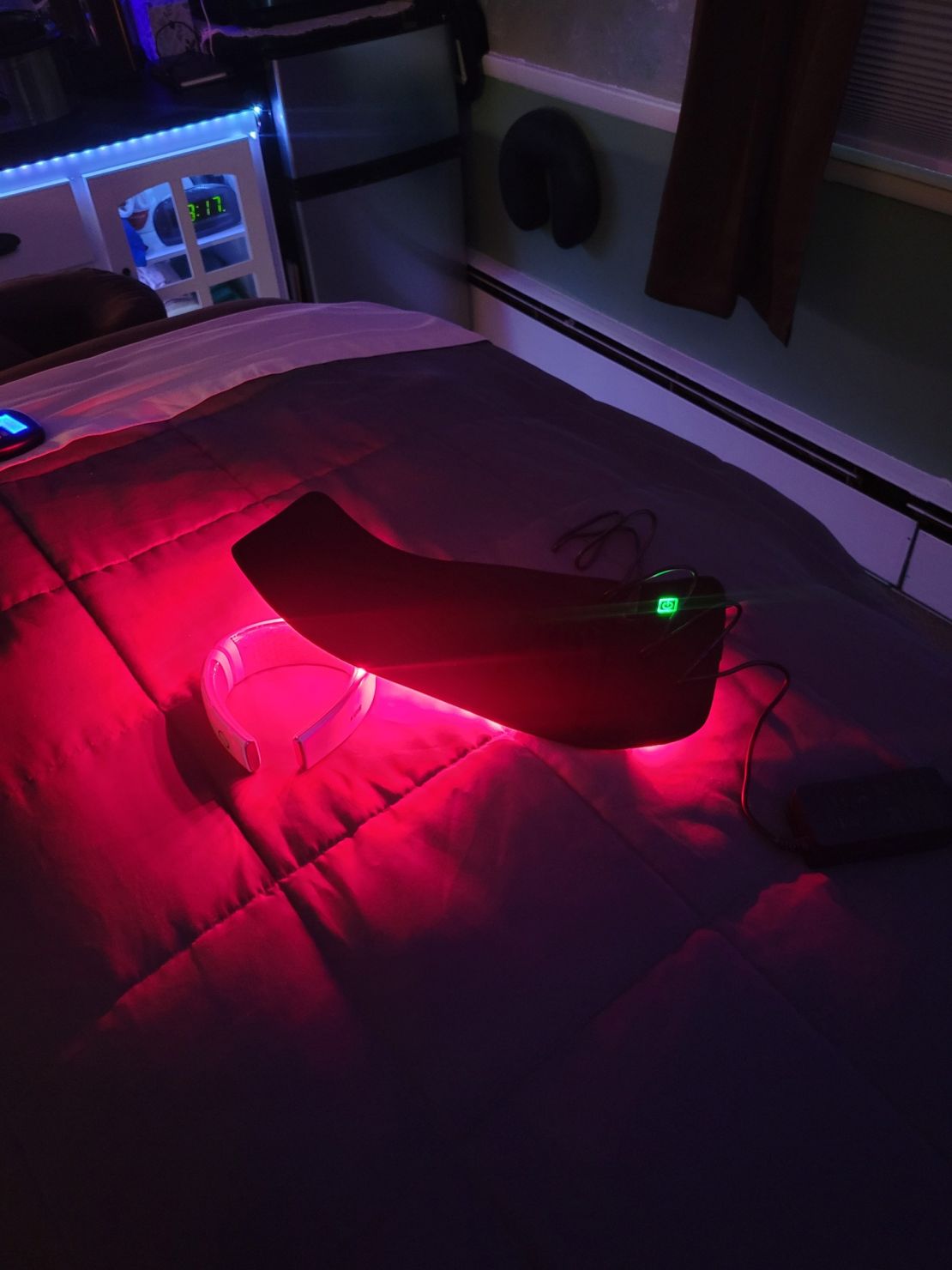 Introducing - Red Light Massage.
Now combining two most effective treatments! During a red light massage, a compact yet powerful red light works on one part of your body, while we focus on the beginning massage. At the halfway point, we rotate: letting the red light soothe and warm freshly massaged muscles.
While the preliminary effects of the red light allow us to reach buried tension in deeper areas. Combining these two therapies gives you the unique healing and immune boosting benefits of red light treatment, while the massage relaxes and loosens tight muscles, reaching deeper areas to more quickly relieve the underlying source of the pain.
(Limited time offers)
---
Tired and sore ?

Massage can help your recovery time and reduce overall tension. Getting a massage after physical labor or a workout can help increase blood flow to targeted muscles and reduce Delayed Onset Muscle Soreness by flushing out waste products. It helps muscles cells by breaking up adhesions and realigning muscle fibers. .. Not to mention it just feels wonderful after all that hard work you have done.
Book your massage now ,You earned it.
---
Be sure to ask me about my referral rewards program!!
A great way to earn free massages!
---
---